Fort Lauderdale Criminal Defense Attorney
Serving All of Broward County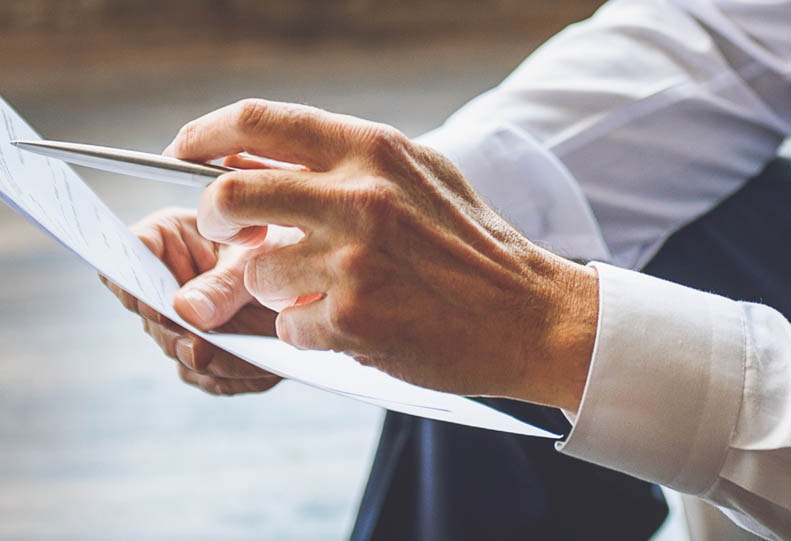 Nichols Law is committed to helping ordinary people who have found themselves in extraordinary legal circumstances. We are a premier law firm in South Florida that specializes in the defense of sex crimes, drug trafficking and all other State and Federal criminal matters from murder down to simple misdemeanors. We know how serious criminal charges can derail your life, and we will do everything in our power to protect your reputation, your family, and your freedom. We provide excellent service with the height of discretion, and we are ready to go toe-to-toe with even the most overzealous of prosecutors.
Attorney Robert Nichols spent a decade as a Florida state prosecutor. Mr. Nichols understands what you are up against, and he knows how to win. We will work to get you the best deal possible, whether that means getting your charges dismissed, dropped, or reduced, or fighting for an acquittal all the way through trial. At Nichols Law, we fight for your rights.
More Than 30 Years of Excellence in Legal Service
When your freedom is on the line, you should not rely on a fresh, inexperienced attorney to safeguard your life. Attorney Robert Nichols has over 30 years of experience as a trial lawyer and has successfully litigated thousands of lawsuits. Mr. Nichol's vast experience includes an array of accolades and positions, including the following:
U.S. Customs Advisor on Drug Trafficking
Presidential Task Force on Drug Abuse
Sex Crimes Unit Prosecutor (Broward)
FBI and U.S. Attorney Instructor for Sex Crimes
Police Academy Instructor for Sex Crimes/Drug Trafficking
U.S. Senate Expert on Sex Crimes/Drug Trafficking
American Prosecutors Research Institute Advisor
United Kingdom Crime Faculty
Domestic Violence Task Force (Fla.)
DUI Homicide Unit Prosecutor
Mr. Nichols' work has been featured in numerous national media, including 20/20, 60 Minutes, Dateline, 48 Hours, ABC World News Tonight, People Magazine, Time, U.S. News and World Report, GQ Magazine, Rolling Stone Magazine, USA Today, and The New York Times, as well as the BBC and German National TV.
Areas of Dedicated Criminal Practice
Nichols Law provides excellent, dedicated service to Florida clients charged with all types of state and federal crimes.
Drug Offenses
Sixteen percent of the people sitting in Florida prisons were convicted of some sort of drug crime. Florida still criminalizes recreational marijuana possession and sale, and Florida prosecutors take all drug charges extremely seriously. If you have been accused of a Florida drug crime, whether it involves trafficking, manufacturing, sale, or even possession, you can expect no sympathy from Florida prosecutors. Nicholas Law is here to protect the rights of defendants and ensure that they get the treatment, not the punishment, that they need.
Sex Crimes
Sex crime charges carry not only the possibility of long-term incarceration and significant fines; they also subject convicted defendants to lifetime registration on the Florida sex offender database. Registration can limit a person's ability to work, travel, live in certain areas and practice certain professions; it can lead to immigration consequences, professional license revocation, and carry a constant social and professional stigma. If you have been accused of a sex crime in Florida, you need to start building your defense as soon as possible. Call Nichols Law in Fort Lauderdale for help.
Traffic Crimes
Traffic crimes may appear at first blush to be minor, but convictions for traffic crimes often carry long-term consequences that can upend the life of an unwary defendant. DUI convictions can lead to a revoked or suspended license for months or years, and traffic crimes involving injury can lead to long-term prison sentences. Whatever your charges, Nichols Law is prepared to hear your case.
Violent Crimes
Over half of Florida's prison population is serving time for violent offenses, in line with the national average. Florida prosecutors are often looking to advance their careers by throwing the book at defendants accused of violent crimes such as assault, battery, manslaughter, and armed robbery. If you have been accused of committing a violent crime in Florida, you need to start building your defense as soon as possible. Nichols Law is here to help.
Theft Crimes
Theft covers a wide range of crimes involving the deprivation of another's property for personal gain. Nichols Law defends clients accused of crimes ranging from retail theft to grand theft auto, as well as more complex matters involving RICO charges, credit card fraud, healthcare fraud, corruption, and white-collar crimes.
White-Collar Crimes
White-collar refers to the body of criminal law covering financial crimes, often on a larger-scale and involving a more complex set of facts than a standard criminal case. At Nichols Law, we are prepared to defend clients facing complex criminal trials involving computer hacking, insurance fraud, bank fraud, bribery, corruption, health care fraud, embezzlement, and many others. We have years of experience dealing with the most complicated and technical fact patterns, and we know the right experts to call to prove or disprove the elements of your case. If you are facing white-collar criminal charges, you can rely on the experienced and detail-oriented white-collar criminal defense legal team at Nichols Law.
Child Abuse
Charges involving child abuse are among the most sensitive cases that arise in the Florida criminal justice system. False allegations can be leveled by irate family members, spouses, and other romantic partners. Even an allegation of child abuse can have severe consequences for a defendant's reputation, work-life, family relationships, and even custody battles and child support determinations. If you have been accused of child abuse in South Florida, Nichols Law is ready to hear your side of the case.
CALL FOR A FREE CONSULTATION ON YOUR FLORIDA CRIMINAL MATTER
If you or someone you know has been charged with a crime in Fort Lauderdale or anywhere in Broward County, you do not have to face these charges alone. A seasoned South Florida criminal defense attorney at Nichols Law is ready to hear your case. Call now at 954-779-3313 for a free legal consultation, or simply fill out our contact form and email your question to us. We will respond within 24 hours. We welcome all State and Federal criminal matters.